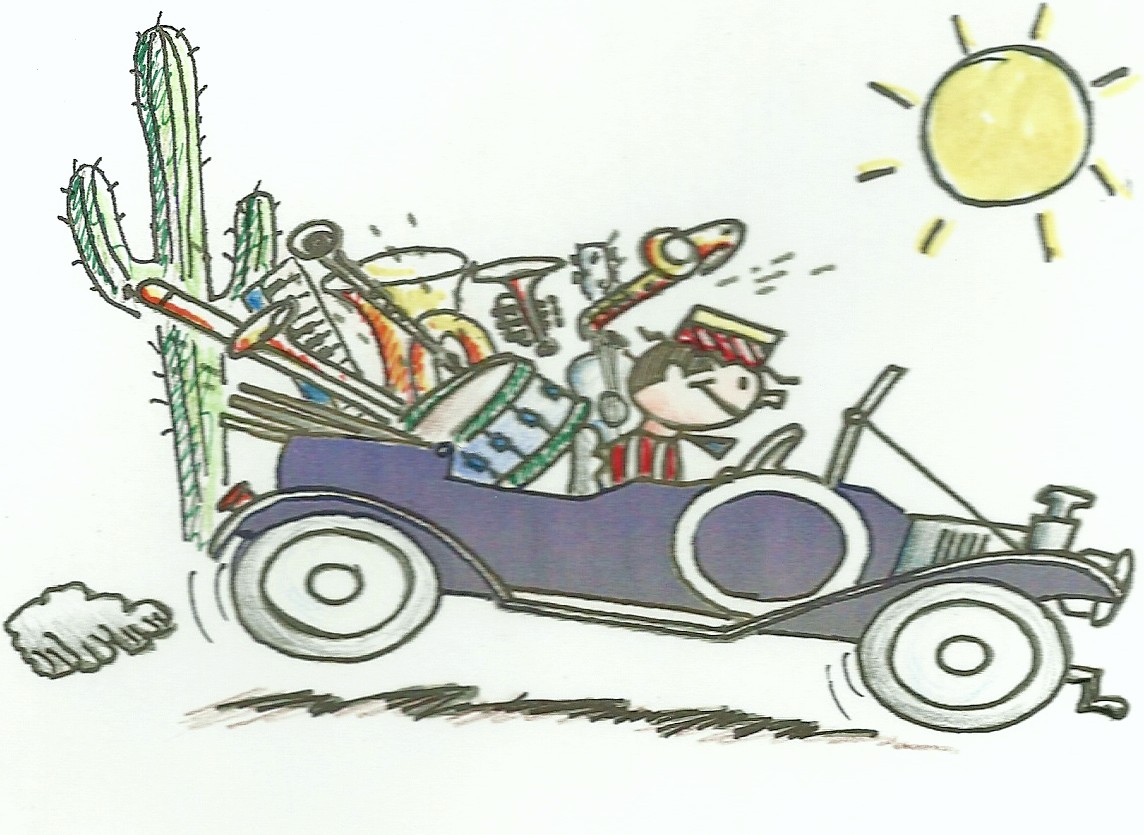 --Playing Dixieland in Tucson, AZ

Contact:

John Prokop

520-529-2807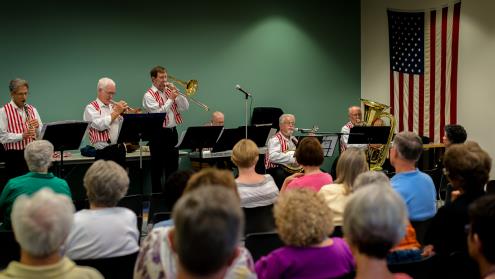 River Road Ramblers at 2013 Kirk-Bear Canyon Library Jazz Festival - Photo by www.Sprytime.com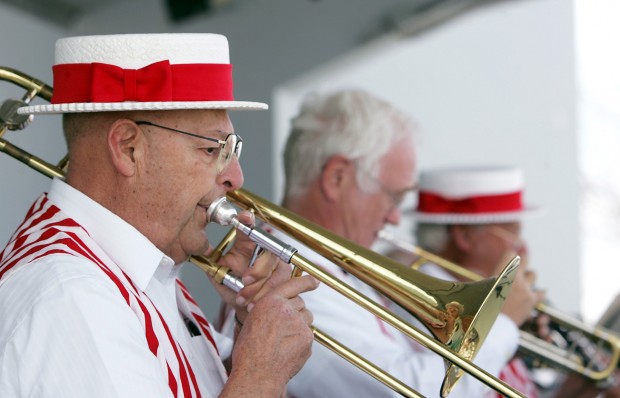 Upcoming Schedule

Tuesday, February 17, 2015, The Parish Gastropub Mardi Gras, 6453 North Oracle Road, 4-6:00 PM

Saturday, February 28 – Desert Voices Cabaret, 6 PM at the Scottish Rite Cathedral.  See Information
Tuesday, March 10, 2015, Desert Trails RV Park, 3551 S San Joaquin Rd, 7-8:30 PM

Saturday, April 11, Campana Del Rio, 7-9 PM

Saturday, May 2, 2015, Masonic Pig Roast, Sabbar Shrine Temple, 450 S. Tucson Blvd, 1-3 PM

Sunday, June 21, Desert Springs Fathers Day Celebration, 2-3 PM

Thursday, June 25, 2015, Fellowship Square, 6:30-7:30 PM

Other sites you may be interested in:

We can be at your event - give us a call!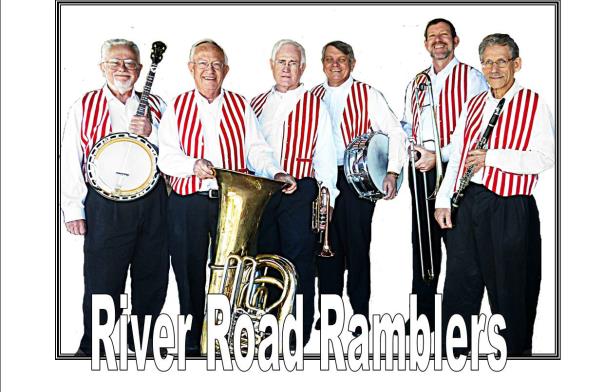 We just played at the Parish Mardi Gras on February 17, 2015. Plan to catch us next year!

RRR Band playing at St. Philips Plaza on February 13, 2014                         Video by Jim Van Brocklin

MEMBERS

Richard Cook - Trombone, Steve Nelson - Cornet, Zack Brennan - Clarinet

Doug O'Brien - Banjo/Vocals, John Prokop - Tuba, Bob Kruse - Drums

With Jay Vosk on Clarinet