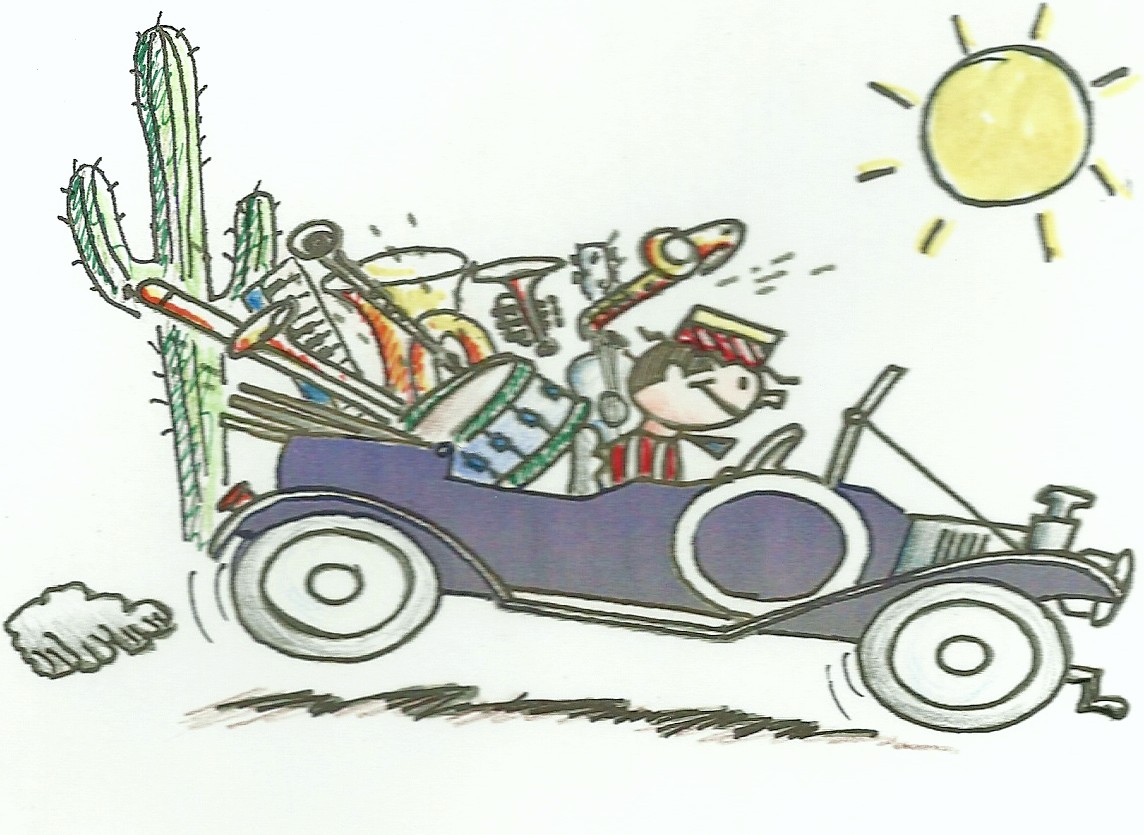 --Playing Dixieland in Tucson, AZ

Contact:

John Prokop

520-529-2807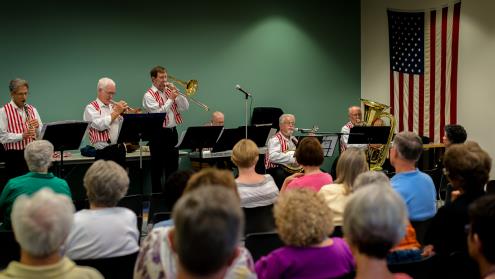 River Road Ramblers at 2013 Kirk-Bear Canyon Library Jazz Festival - Photo by www.Sprytime.com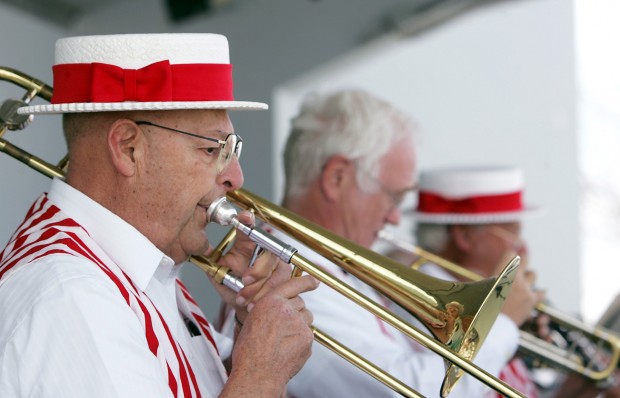 Upcoming Schedule

Saturday, January 22, Arizona Classic Jazz Society, San Marcos Golf Resort in Chandler, 1-4 PM

Saturday, February 11, 2017, Steam Pump Ranch Concert Series, Oro Valley,

Tuesday, February 28, 2017, Campana del Rio Mardi Gras, 6:30 - 8:30 PM

Thursday, April 13, 2017, Oro Valley Concert Series, Oro Valley Marketplace, See Full Information, 6 - 7:30 PM
Saturday, April 22, 2017, Campana Del Rio, 4:30 - 6:30 PM

Saturday, April 29, 2017, Masonic Pig Roast at Sabbar Shrine Temple, Time TBA.

Friday, May  12, 2017, Mustang Club of Amarica National Show Banquet, Casino del Sol, Time TBA

Other sites you may be interested in:

We can be at your event - give us a call!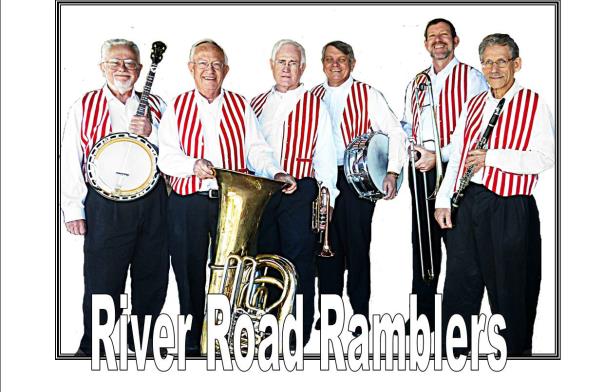 RRR Band playing at Oro Valley Marketplace on February 13, 2014                              Video by Jim Van Brocklin

MEMBERS

Richard Cook on Trombone, Mike Blommer on Cornet, Zack Brennan on Clarinet, Doug O'Brien on Banjo/Vocals, John Prokop on Tuba, Bob Kruse on  Drums

With Jay Vosk on Clarinet and Steve Nelson on Cornet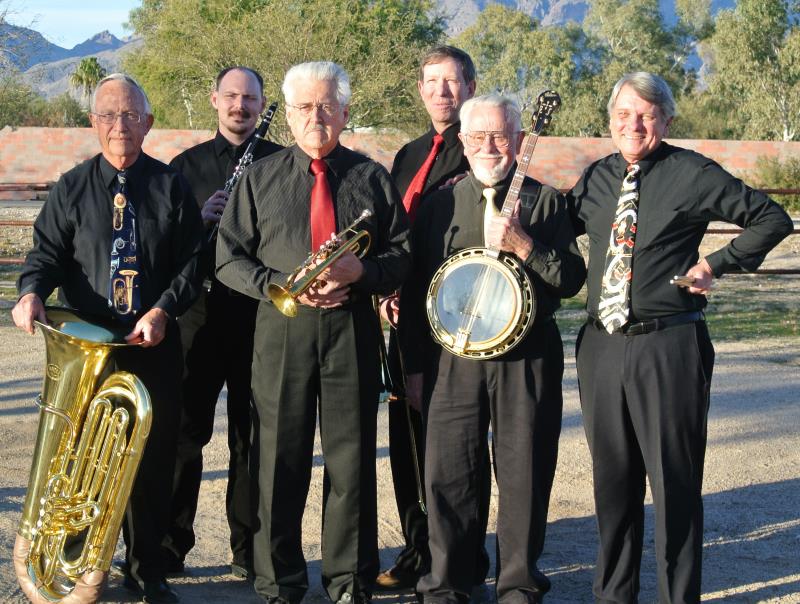 River Road Ramblers - January 2016

The River Road Ramblers was formed in 2007 to provide a Dixieland Band alternative for the Tucson area. Today, the band has six musicians - cornet, clarinet, trombone, tuba, banjo and drums.  We perform traditional New Orleans style Dixieland Jazz, as well as  the West Coast Jazz style of the Lu Watters and his Yerba Buena Jazz Band.  We are fortunate to have a large library of music which includes the books of Lu Watters.